The episode 9 of Nichijo(My Ordinary Life)  has shogi scenes and gag scenes using a shogi piece. The anime is avaialble to watch at Crunchyroll with English subtitle.
MY ORIDINARY LIFE will be available in the following territories: North America, South America, United Kingdom, Ireland, Finland, Denmark, Norway, Sweden, Iceland, Netherlands, Portugal, Middle East, and Africa.
Here are some screenshots of the Op and Episode 9.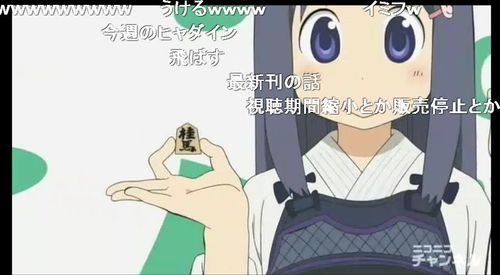 And there are some blogs that mention to the Episode 9 I found  so far.